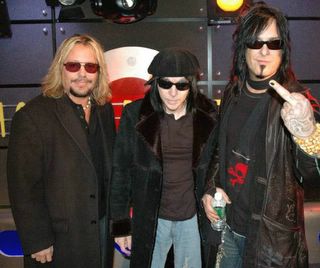 It's official. I am skipping the

Motley Crue

show tonight at The Qwest Center. My freakin' back is spasming like a motherfucker, and I just don't have the patience or energy to deal with 12,000 metalheads tonight. I will admit that I am a Motley fan (their first two records

Too Fast For Love

and

Shout at the Devil

are excellent), but I just can't deal with arena shows anymore. I'm strictly a club guy (maybe small theaters, too). I am NOT skipping out because I am some pussy that can't handle some metal. There is nothing that will keep me from seeing

Mastodon

this Thursday at Sokol. Motley is great, but they are the past. Mastodon is the future of metal music. No question. Gotta problem with that? We can deal with it on Thursday then you punk asses!